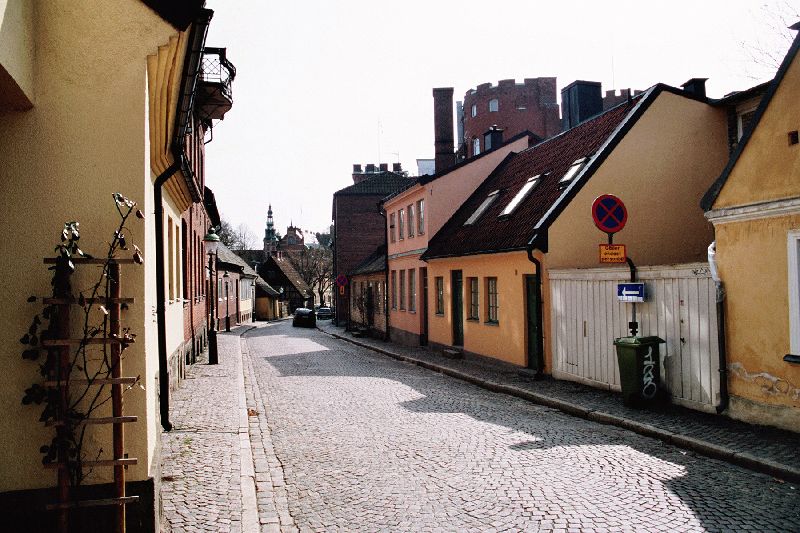 buna dragii babei,
va scriu asezata pe o canapea ikea, de la o masuta ikea, band cafea dintr-o cana ikea. da, am ajuns in the land of ikea, adica suedia.
cum e viata aici? n-as putea sa va zic deocamdata. pana vin si verii mei, cam pierd vremea. dorm mult, ma plimb pe stradutele din lund fara scop si ma holbez la casute, plantute si alte utze, dat fiind ca orasul este destul de mic. e in schimb o catedrala enorma :))
am fost si la ikea, dar am stat ft putin. la prima vedere, cam ca la noi. am fost si la h&m, unde am stat si acolo putin. au mai multe chestii decat la noi, dar mai scumpe si nu neaparat mai frumoase. in rest, chestii frumoase rau in magazine, dar si fffff scumpe. (noroc ca acum au reduceri, ca n-o sa ma intorc chiar cu mana goala :D)
am fost intr-un oras aproape de lund, ceva mai mare, Malmo. Super super fain. mai un muzeu, mai un parc, mai o mare, mai un port. Mi-a placut mult de tot. O sa mai merg o data :D
vremea e ultra dubioasa: alaltaieri a plouat, ieri a fost super cald, azi era frig cand am iesit, a inceput sa ploua, in juma de ora a dat un soare de am ramas in maneca scurta. oricum, ma bucur mult ca am scapat de infernul din bucuresti :">
si cam atat va pot spune deocamdata. astept sa mananc peste, merisoare si cine stie ce alte nebuneli de pe-aici. promit ca voi avea mai multe de povestit.
va ikea-pup :*